To many it is a sanctuary, the most wonderfully versatile piece of recreational equipment ever conceived. A thing that allows you to close your eyes and connect to the ancient swells and rhythms of the sea. A thing that can silently transport you to secret coves and unimaginably beautiful places. A thing that allows you to work as hard as you've ever worked and race 32 miles out to Catalina Island in the sport's iconic championship. Or express your inner "devotional warrior" on your floating yoga mat … your paddleboard. While every long pull on the paddle carries you farther and farther away from the stress of the day.
Jump on Board
Sound inviting? Then seek out a place near you to learn to paddleboard and you'll begin to understand the enriching hold of the fastest growing water sport in the world and an elixir for those in their silver years…both from a fitness standpoint and an aesthetic one.
Tom Lawn got hooked on paddleboarding as a newcomer five years ago when he bravely decided to paddle out to a shrimp boat trawling just off the tip of the North Carolina coast where he was unexpectedly adopted by a pod of some 80 dolphins following the boat for free snacks. So close Tom could touch them, the pod let him paddle along for a mile or so. And then the board had him.
At 66, Tom is a fixture at St. James Plantation, a 6,000-acre planned community of beautiful coastal landscape in Southport, NC, where he is unmistakable driving the mint condition, aqua blue Dodge van he and his wife Sue bought new in 1977. His paddleboards ride on top of the van, surfboard inside, with the couple's Llewellin Setter, Esker, calling shotgun.
The Benefits
According to Tom, "Paddleboarding is so many things. It can be spiritual while paddling alone through the pristine backwaters of the bay. Or just family time, with Esker perched on the nose of the board and Sue paddling beside in her kayak."
Sometimes Jenna Chenevert and Susan Goodwin will just sit down on their paddleboards and eat the lunch they packed earlier back home. Neighbors at Eastman, a welcoming four-seasons community in New Hampshire, the two thrive on the fitness and aesthetic benefits of paddleboarding on the community's miles-long lake, and all around New England.
Jenna shares that, "It's amazing how much stand up paddling exercises your core and legs, plus it requires excellent posture. But for seniors, perhaps the biggest benefit is how it enhances your balance abilities."
Susan particularly embraces the natural beauty that comes with the activity. "I love paddling through the early morning fog on our lake, or for 30-mile stretches on the Connecticut River, where the fall foliage reflected in the water is just stunningly beautiful."
A Little History
Today's paddleboarders carry on a legacy that some suggest dates back 3,000 years to Peruvian fisherman who paddled reed boats out past the surf break, then stood up and surfed the fully stocked boat back home. But the earliest actual evidence shows a Polynesian paddleboarder heading out to greet Captain James Cook off Hawaii's Kona coast in a famous engraving dating back to 1779. It would be his ancestors who brought paddleboarding to light two centuries later on the north shore of Oahu.
You will want to do a lot of research before buying a paddleboard, but generally you'll be looking at a board that's 10-12' long and costs between $500-1,500. A lighter graphite paddle will be worth the investment to your hands and arms on long rides. Make certain, also, that the weight of the board (generally 24-30 pounds) is manageable and that you're able to lift the board, or comfortably load it on a car rack for transport. There are even inflatable paddle boards that are lighter and easier to manage.
So, if the idea of enhancing your physical and spiritual health, while meeting new friends sounds inviting, just look for the mint condition, aqua blue van and say hi to the explorative new world of paddleboarding!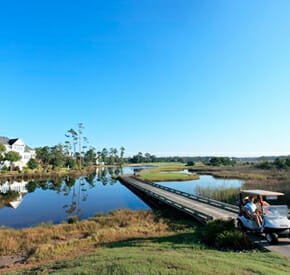 Eastman Community Association
This 3,600 acre lakeside community is tucked in the Upper Connecticut River Valley in the Dartmouth-Lake Sunapee Region. Two hours north of Boston and minutes from Lake Sunapee, New London, Lebanon and Hanover, residents have easy access to medical facilities, employment, educational opportunities and a multitude of cultural venues.
Read More...
Your Information Request for your selected properties