In the 60 years since Charles Frasier began selling oceanfront lots on Hilton Head Island, the population of Beaufort County in the South Carolina Lowcountry has grown from about 45,000 to more than 180,000 today.
Retirees from the Northeast and upper Midwest account for much of that increase, attracted by solid real estate values, year-round outdoor recreational opportunities, and top-quality professional services.
But in addition to all the modern gated communities and private country clubs, Beaufort County offers one special amenity with the Lowcountry's best and most affordable membership package—the Osher Lifelong Learning Institute (OLLI) at the University of South Carolina Beaufort (USCB).
Andréa Sisino, a Vermont native and an avid cyclist, has been the Institute's Director for the past eight years. "OLLI's mission is to provide quality, intellectually stimulating, not-for-credit educational programs that have been specially developed for Lowcountry adults age 50 and older," she said. "Our lifelong learning community of 1,500 members is growing every year as our region welcomes new residents."
Founded in 1991 as the Creative Retirement Center and selected in 2005 by the prestigious Osher Foundation to become part of the national OLLI network, USCB's Institute asks for an annual membership fee of just $40 and offers a lot in return, including access to more than 400 classes in three seasonal terms, as well as special educational events and regional field trips. Members also enjoy reduced fees on for-credit continuing education classes, USCB library and interlibrary loan service access, and discount tickets to Beaufort Center for the Arts performances. Pay-as-you-go fees range from $12 to $20 per class during the fall and winter/spring terms, but all summer session classes are free for members. And the opportunities to expand your horizons and connect with other like-minded retirees are priceless.
"As people move to our area from hometowns where their roots were deep and wide," Sisino said, "OLLI offers a truly unique educational experience. New members can start with our popular classes about the history and culture of the Lowcountry and I think that helps establish a stronger connection to the larger community. Whether they choose to focus on a particular area of study or sample classes in a variety of disciplines, our members can create their own learning plan according to their personal interests and schedules."
The OLLI curriculum is indeed impressive and designed with member input, like the chance to propose new classes every session. The all-star group of OLLI instructors includes current USCB faculty members and retired professionals from academia, business, the military, and the arts. Students can immerse themselves in classes on philosophy, literature, and science, enhance their cooking, gardening, and computer skills, learn to paint, sculpt, and write short stories, and stay abreast of the latest developments in the law, financial management, and healthy living for seniors.
Along with instruction in the traditional classroom environment, the OLLI program at USCB offers a number of classes that include off-site learning experiences. Visits to significant historical and cultural sites in the region are on that agenda, as well as special-interest locations like farms, gardens, archeological digs, museums, zoos, and aquariums. And that educational travel extends far beyond the Lowcountry: OLLI groups have toured countries like Cuba, Spain, and Ireland after taking an in-depth slate of classes that focus on the culture, language, and cuisine of their chosen destinations.
With programs offered at three convenient locations—the USCB campuses in Beaufort and Bluffton, plus the satellite facility on Hilton Head Island—OLLI members are never far from their next educational adventure. But the best may be yet to come.
"The University has generously provided OLLI classroom space for more than 17 years," Sisino said. "As the lifelong learning community grows in both participants and curriculum offerings, however, the need for additional space becomes a challenge. OLLI will expand into the new USCB Hospitality building on Hilton Head Island in fall 2018. And we're currently in a capital campaign to raise money for our own free-standing OLLI center on the USCB Bluffton campus."
So don't let anyone tell you that retirement has to be the sunset of life. As the Osher Lifelong Learning Institute at USCB proves every day, if you're still learning, you're still growing and creating new beginnings.
"In addition to all of the other benefits," Sisino concluded, "lifelong learning provides a sense of purpose for retirees who might feel listless and disconnected after a year or two in their new and less structured lifestyles. OLLI membership inspires a stronger sense of self and offers an opportunity for personal fulfillment among a community of fellow students who are always looking forward to life's next lesson."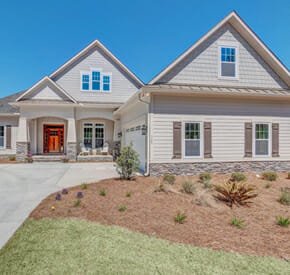 Logan Homes - Home Builders in South Carolina
At Logan Homes, they strive to turn your dream home into a reality. From traditional to contemporary, grand to cozy, Logan Homes offers personalized floor plans, quality craftsmanship, superior designs and decades of building experience. Whether you want to live close to town or in the country, near the beach or on a golf course, the Builder Specialists at Logan Homes can help you find the ideal community or home site to suit your lifestyle perfectly.
Read More...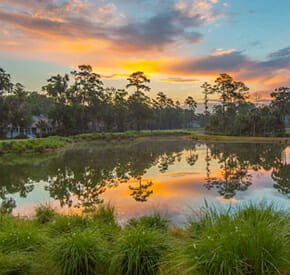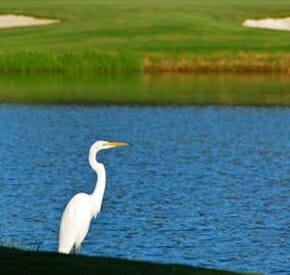 Dataw Island - Golf Communities in South Carolina
There is a place off the South Carolina coast, near the charming town of Beaufort, where nature and luxury share center stage. Shaped by the Intracoastal Waterway and a rich Southern history, the gated golf community of Dataw Island is a pristine parcel of 870 acres waiting to be discovered.
Read More...
Your Information Request for your selected properties