Western NC is the place to be in the heat of the summer.
"…because time on trails, rocking on front porches, and cruising along mountain roads is something you won't want to miss here."
Crisp summer nights under an endless shimmering sky and dips by day beneath cascading waterfalls after long treks are, as with most mountain trips, Blue Ridge vacation essentials. But, wait. This is western North Carolina – home of Hendersonville, Asheville, The Blue Ridge Parkway, Chimney Rock, Triple Falls, world-famous state parks, apple orchards, wineries, and breweries. And, as of 2018, it's home to four James Beard semi-finalists. Seriously, is there time for all of that enjoying-the-scenery stuff in a place like this?
Naturally, one is apt to fear that they'll miss the best spots on the mile-long list of western North Carolina must-sees if they stick to old mountain vacation standards.
So let's hone in a bit to ease the anxiety, because time on trails, rocking on front porches, and cruising along mountain roads is something you won't want to miss here.
Here are a few stops, day trips, and events that could help balance out your trip and leave you feeling either complete, or, completely committed to buying a second home in western North Carolina.
Bears on Main Street
While Hendersonville is home of the second largest downtown in western North Carolina, next to Asheville (only 30 minutes away), bears still hang out regularly along Main Street. Brightly painted bear statues, that is. These flashy figures adorn most Main Street corners as part of the annual "Bearfootin' on Mainstreet" fundraiser to benefit the Main Street America program.
Hendersonville has that Mayberry-meets-Asheville feel. It's a hipper-than-most city on the rise that's also steeped in mountain tradition and the ways of long-time locals. Modern cafes, award-winning restaurants, and boutique shops line Main Street not far from local artisan and farmers markets held daily to weekly in downtown Hendersonville. Mike's on Main, a Main Street corner classic, still serves sodas, floats, and milkshakes from the 50s-style soda bar.
Anywhere in the greater Hendersonville area, or in nearby Flat Rock, are ideal places to hang your hat while exploring western North Carolina. Sky Top Apple Orchard in Flat Rock and the Hendersonville Hard Cider Tour will give you a proper taste of Henderson County – known as the apple capital of North Carolina.
Big City Theatre in a 
Town of Ten Thousand
Sometimes you can sense the history in a place. And, this is definitely true at the Flat Rock Playhouse, in Flat Rock, NC, located just a few minutes up the mountain from Hendersonville. A post-WWII troop of actors put this tiny mountain town on the map when in 1961, by Act of the North Carolina General Assembly, Flat Rock Playhouse was officially designated The State Theatre of North Carolina. This summer, catch performances you won't soon forget at Broadway on the Rock in June or Mama Mia in July and August.
Get Outdoors
The French Broad River is the longest free-flowing river in North Carolina, and it's thought to be the third oldest river in the U.S. Spending a day in a raft, on kayaks, or in an inner tube is highly recommended. Tranquility, adventure, and remnants of age-old secrets are promised.
Looking to see more from the road? Take the 1-2 day trip of lifetime along the Waterfall Byway. Also known as Highway 64, the byway will take you through 150 miles of western North Carolina where you'll have the chance to experience some of the most gorgeous waterfalls, trails, and small towns that the area has to offer.
Don't miss Looking Glass Falls and a slide or two down famous (or infamous!) Sliding Rock.
Make it an Event
A trip to the Sierra Nevada Brewery in West Asheville is an event in and of itself. Take some time to see how the big boys brew while you're in the area. Then continue your tour to four other area breweries on the Hendersonville Brewery Tour.
If you want a true taste of mountain life in western North Carolina, you may want to plan your trip around one of the area festivals.
The Annual NC Apple Festival, one of Hendersonville's most popular events, takes place every Labor Day weekend in downtown Hendersonville and attracts people from around the world.
But, always be prepared to fall completely in love.
Find Communities in Western North Carolina on ideal-LIVING.com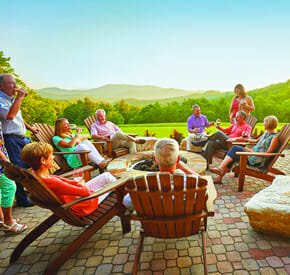 Champion Hills
At Champion HIlls you'll enjoy life in perfect balance. Our golf and tennis community and country club, situated in the mountains of Western North Carolina with breathtaking views of the surrounding Blue Ridge Mountains, is secluded, but not isolated-casual yet elegant-relaxed, but with easy access to the unlimited activities and entertainment of Asheville and Hendersonville.
Read More...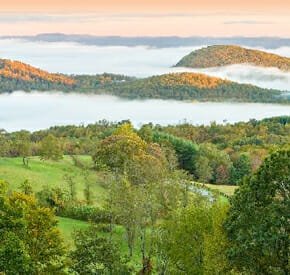 Grand Highlands at Bearwallow Mountain - NC Mountain Communities
Unparalleled panoramic views of the Blue Ridge Mountains and pristine forests. This award winning mountain top community is removed without being remote. It is minutes from the conveniences of Hendersonville, NC and the Asheville Airport. Ideal altitude from 3,200 to 3,800 feet to enjoy cool summers without the harsh winters.
Read More...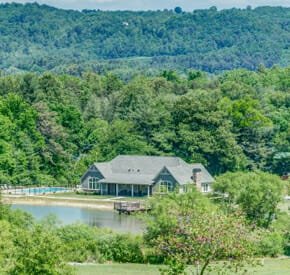 Vista at Blacksmith Run
Nestled between Historic Hendersonville and Lake Lure's picturesque coves is Vista at Blacksmith Run-an exclusive Western North Carolina mountain property designed for residential development. Blacksmith Run's secluded mountain lifestyle and four season climate turns an ordinary day into an unforgettable experience. With convenient access to all of Western North Carolina's treasures, this quiet mountain gated community was developed for those who appreciate the best that life has to offer.
Read More...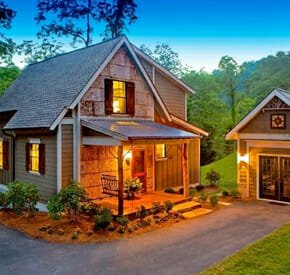 Cullowhee River Club on the Tuckasegee
A place where adventure meets the arts, Cullowhee River Club is nestled in the mountains of Cullowhee, North Carolina, less than 55 miles west of Asheville, NC. This mountain riverfront community boasts 1.3 miles of river frontage to the Tuckaseegee River, known for its superior fly fishing that makes Jackson County the Trout Capital of NC. Cullowhee is also home to the largest university west of Asheville, Western Carolina University, bringing fine & performing arts, sporting events, and life-long learning opportunities, all within walking distance!
Read More...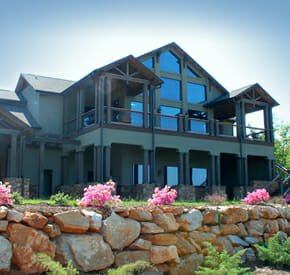 Vista at Bill's Mountain - North Carolina Gated Community
Perfectly shaped since the beginning of time, Bill's Mountain is your chance to experience the picturesque town of Lake Lure. Every contour...every pristine ridge of this Lake Lure property offers incomparable views Western North Carolina. Set just five minutes from Lake Lure's crystal blue waters in Rutherford County, Bill's Mountain's 800 spectacular acres invites you to reconnect with family and friends, nature and the spirit within you.
Read More...
Your Information Request for your selected properties